on Wed Jun 28, 2017 9:14 am
Government Vehicles
Vehicle Classifications
General Use - Vehicles that can be used by any government employee (this does not include elected officials) for official business or personal use with permission from a County Executive or authorized person.

Transport - Vehicles that are used for transporting VIP's and Elected Officials. These vehicles are not meant to be taken out, unless they are being used for their proper purpose (i.e. transporting an official).

Convoy - Convoy vehicles are generally the same as Transport vehicles, however, the usage of a convoy is specific to multiple vehicles moving together, convoys are only necessary under extreme circumstances such as a potential terrorist attack, when members of the City Government may need to be moved quickly from location to location safely.
Government Vehicles
Vehicle Models
General Use Vehicles
Albany Washington
Albany Cavalcade
Transport Vehicles
Government Schafter (v12) - An armored Benefactor Schafter packing a v12 engine. The Government spared no expense for its transport and convoy vehicles. The Schafter is used to transport elected officials from the Judiciary and the Legislature, along with any V.I.P.s that may need transport.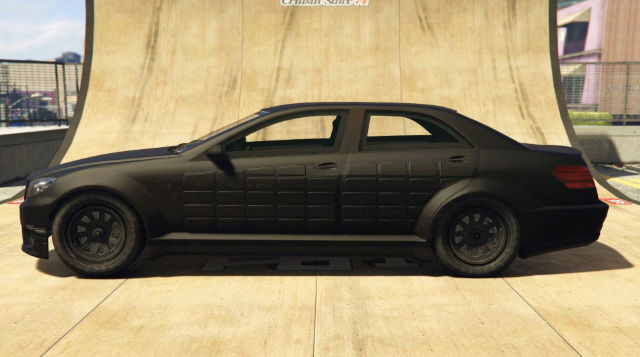 Government Baller (LE, LWB) - For those who prefer the protection of an SUV to a Sedan the armored Gallivanter Baller is a solid choice for transporting V.I.P.s and Elected Officials.
Government Cognoscenti  - This vehicle is exclusively used for transporting the Mayor or Deputy Mayor. With the same protections afforded by both the Baller and Schafter, the Cognoscneti takes it to the next level with an even more powerful engine.
Convoy Vehicles
Including the Transport vehicles above, the Convoy vehicles contain one additional option.
Government Nightshark - Along with the three transport vehicles, when in a convoy another option becomes available for use: The Nightshark. Complete with armor plating, this behemoth can get a convoy passed the toughest obstacles and road blocks.

Permissions in this forum:
You
cannot
reply to topics in this forum